Reviews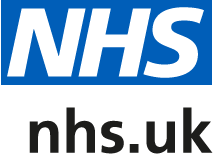 updated at 07:55pm on 10/06/2019
by Sharon Brizman gave DOCKLANDS MEDICAL CENTRE a rating of 5 stars
Praise
A few weeks ago I had an assessment and blood test as part of my diabetic care plan carried out by your excellent HCA.

I had noticed her before in her previous occupation at the reception desk and had noted her lovely manner on the telephone and in face to face communication with patients.

As a health professional myself - accustomed to training staff at all levels in procedure, attitude etc I cannot commend this young lady highly enough. She is gentle, genteel, expansive as needed. A total professional.

I suggest she is encouraged to further her skills in health care..."you" will be well rewarded!
Visited in October 2018, Posted on 05 November 2018
by Anonymous gave DOCKLANDS MEDICAL CENTRE a rating of 5 stars
Very happy with your Medical Centre!
I had a medical screening this morning, not an easy and comfortable one I have to say. But the nurse I've seen has been wonderful!
Everything has been done gently and with great skill. A warm thank you!
Visited in October 2018, Posted on 26 October 2018